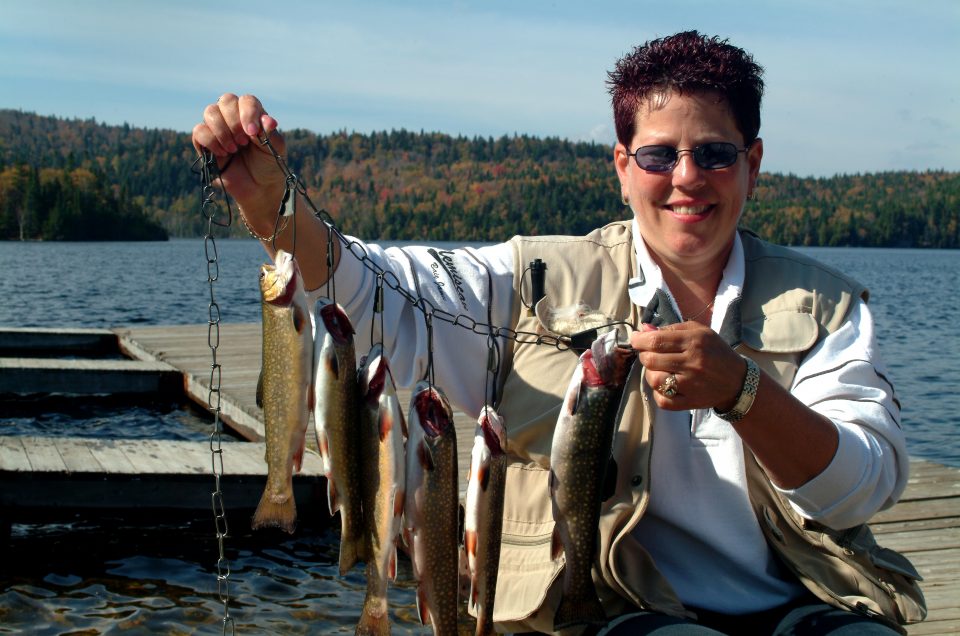 Fishing continues after Labour Day to the end of October at Domaine Bazinet outfitter!
In the fall, time stops. In a colorful landscape, for a romantic getaway, a trip with friends or with a group, experience a cottage on the edge of the lake… Where the forest let you smell its autumn scents. Come and take energy before the winter. Take the opportunity to catch trouts or simply admire nature in all its glory.
Many benefits are associated with fishing in autumn. The first one is, without a doubt, the increase of food rhythm of trouts which led them to be more active and less selective on their food. This gives to fishermen about the same fishing performance they know in spring time. There is also the visual appearance that we should not forget since trout are then dressed in their most beautiful color for the spawning. The spawning also leads the trouts to join together. This is easier for you to locate them more quickly. Autumn also has the advantage of being much more quiet period unlike spring which is often synonymous with crowd. In addition, mosquitoes are no longer present in this period. Colder nights dissipate them. Finally, colorful landscapes and the typical fragrance of autumn are a single dimension.
Imagine a quiet lake with a beautiful autumn sun reflecting on colorful mountains, no noise, and suddenly, you feel a vigorous trout on your fishing line…
Autumn packaged deals
Week
3 nights / 4 days

229.95$ 

/ adult
5 nights / 6 days

369.95$ 

/ adult
Each night

95.95$ 

/ night / adult
| | |
| --- | --- |
| Child 0-11 years old : | Free |
| Child 12-17 years old : | ½ price |
Week-end
Each night

99.95$ 

/ night / adult
| | |
| --- | --- |
| Child 0-11 years old : | Free |
| Child 12-17 years old : | ½ price |
All these prices includes fishing, boat and lodging in a fully equiped cabin for 2 to 12 people.